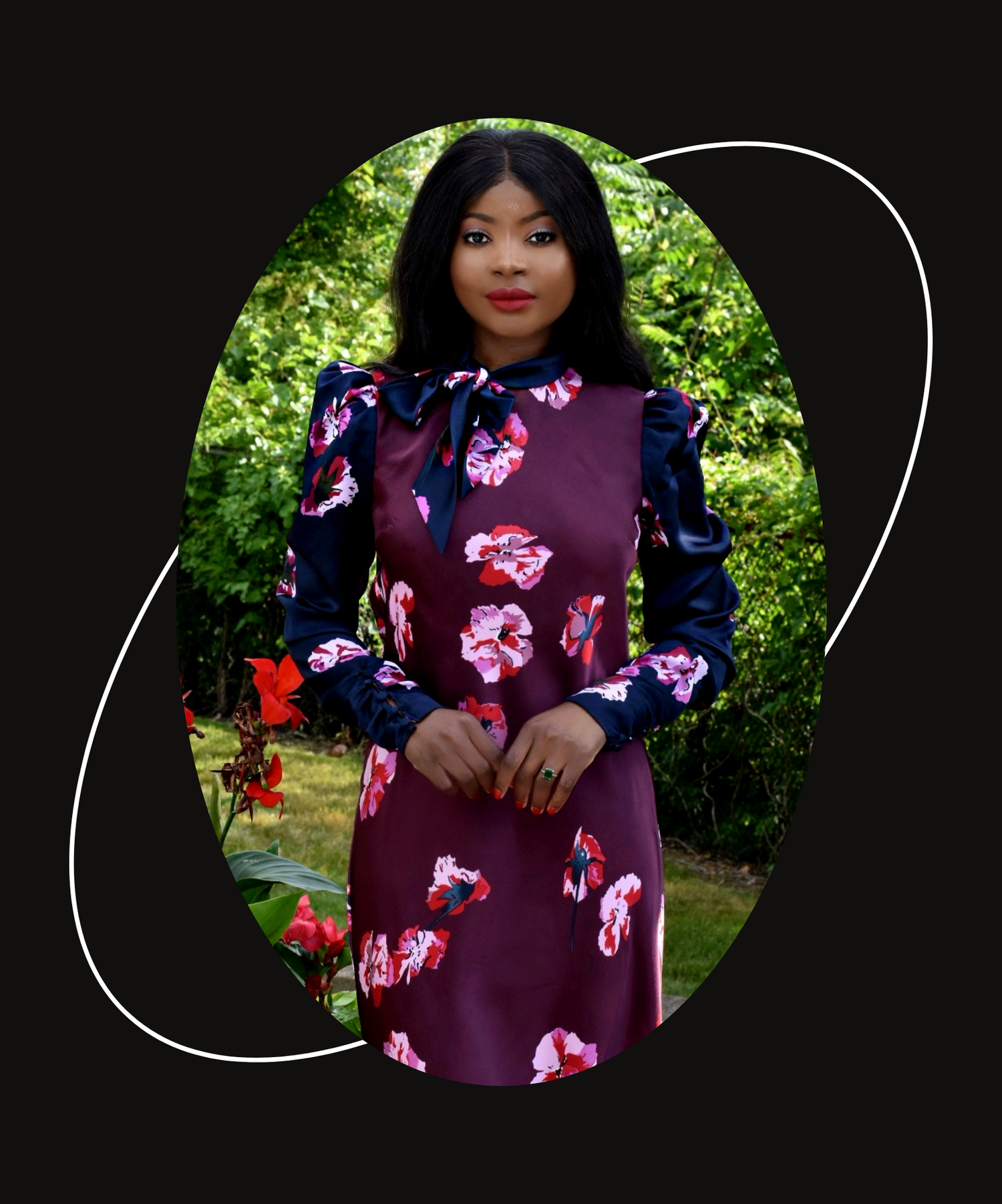 Thank you for joining us
My name is Elizabeth Getrude, I am the Founder and Designer for my namesake brand Elizabeth Getrude. I was born and raised in Namibia, Southern Africa. I am proud to call America my home.
My childhood and upbringing in Africa has given me a unique perspective that has led me on this journey as a fashion designer and to share the history, originality & storytelling through my designs with you.
Elizabeth Getrude is a sustainable luxury brand that has a core identity in sustainability, timeless elegance and culture.
Our latest collection "Safari" by Elizabeth Getrude was inspired by my Namibian heritage, personal interactions that I have experienced during my childhood and also my ability to recognize and appreciate beauty in all form. 
This collection is about a deep story that is original and It is also about Art. My aim is to create a piece that is timeless, full of culture, and aesthetically sensible.
My aim is also to create a unique and memorable gift with a deep story that allows you to express your feelings and show your appreciation for your loved ones.
The Elegance and Timeless designs make a treasured collection for you and your Loved ones.

In addition, we are proud to add famous Artist Sharon Tatem's fine works of art, Home decor and fashion collections for women to ElizabethGetrude.com. These are Exclusive collections and all art is copyrighted to Sharon Tatem LLC. All Sharon Tatem collections include Original Art Paintings by the artist, Art Silk scarves and Home decor.

Exquisite Craftsmanship
Elizabeth Getrude silk scarves are made from pure Italian mulberry silk that has a smooth and soft texture, that is nourishing for your skin.
Elizabeth Getrude Silk scarves are made in Lake Como, Italy and are a true reflection of the Italian & French savoir-faire and excellence. Each scarf has hand-rolled edges by the finest French artisans and has hand sewn hems.
Limited-edition
Elizabeth Getrude collections are Limited-edition, meaning only a few are made and are not mass produced.Therefore, our collections are ethically made in very limited quantities to preserve the environment and to give you a unique item.
For Pre orders - out of stock item (s) please allow five weeks for the production time for the making of your item (s) once purchased before they are dispatched to you.

Sustainability
Elizabeth Getrude silk scarves are ethically made with importance on the environmental factors, exceptional quality and durability of our products.
Elizabeth Getrude collections are designed in our studio in New Jersey, and made in Lake Como, Italy by skilled artisans that fully embrace the eco friendly standards of the environment, work under safe labor conditions and are paid fair wages.
PROUD MEMBER

Proud member of the Eastern Monmouth Area Chamber of Commerce Founded in 1928.
Our Values

Elizabeth Getrude silk scarves are ethically made with importance on the environmental factors, exceptional quality and durability of our products.

Made in Italy

Elizabeth Getrude collection is made in Italy and is a true reflection of the Italian & French savoir-faire and excellence. Each scarf has hand-rolled edges by the finest French artisans and has hand sewn hems.

Complimentary shipping

Elizabeth Getrude offers complimentary shipping and returns on all orders domestic & international